The Full Dimension of the Arab Revolution in 50+ Infographics
Categories
Articles
This is a special guest post by Tiago Veloso from Visual Loop – a non-stop stream of Infographics, Maps, Charts and many other Visualization Goodies, with lots of new posts everyday. User submissions are always welcome, opened to artists and designers from all over the world. Be sure to check out Tiago's first massive hit on Inspired Mag – Info-Visualization Through the Eyes and Talent of 10 Brazilian Designers
The year has just began, but we can surely say that the political situation in Egypt and other North African and Middle Eastern nations will be one of the major events of 2011.
Despite some other big events (like the Super Bowl), a lot of attention was given to the situation in these countries, and today we bring you some of the most interesting visual resources to understand the political changes taking place in Egypt, and its impact on all the Arab nations.
History
Before entering the current events, a quick overlook at the history of one of the most important regions in History, and impressive nations in the world – especially because it seems like not even Fox News really knows where Egypt is! Egypt's past continues to dazzle for its greatness and mystery, but looking back in time, it's not so hard to understand how things come to the present point.
Exploring Africa trough time [Interactive] | Via
The timeline of Egyptian history | Via

Of course, we had to mention the country's most iconic monuments:
What's all about
So, what are the reasons for the riots and violence on the streets? The following resources help to clarify all the doubts you might have:
The Conflicts
Violence it's always dreadful, despite the context. But, unfortunately, it's also the only way to get attention and make some necessary changes. History teaches us that, and the recent events in Egypt seem to corroborate this lesson:


And there's even a sort of humorous explanation:
Role of the Internet
Apart of the social and political situation, the most impressive differential, when comparing to other revolutions, has been the role of the internet, and especially the Social Networks – so big that an extreme shutdown measure was applied. Let's take a look at some infographics about that.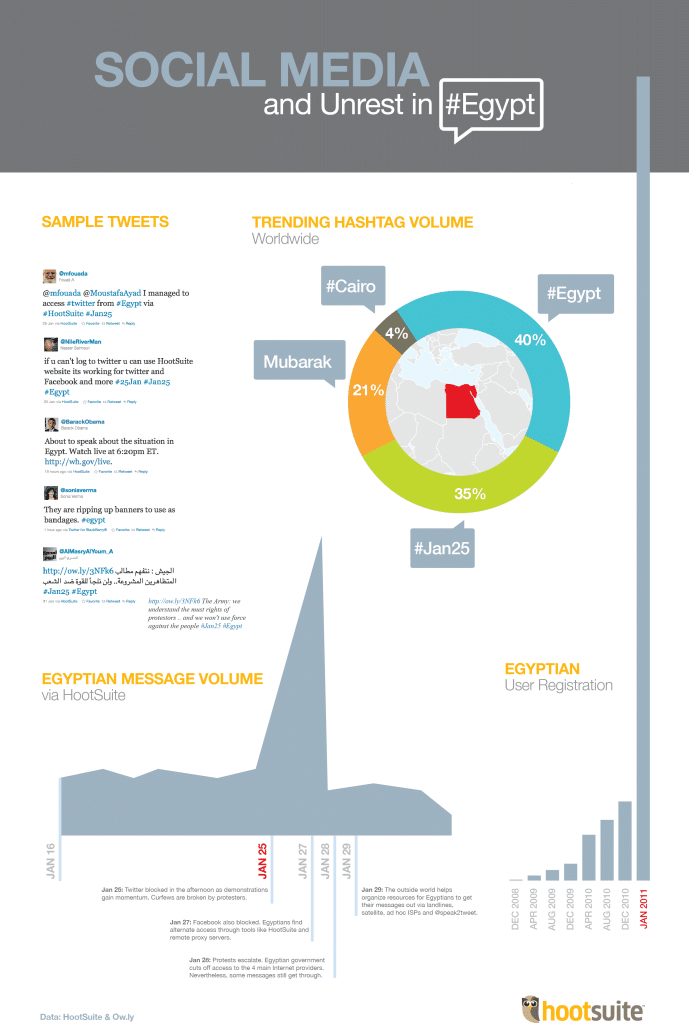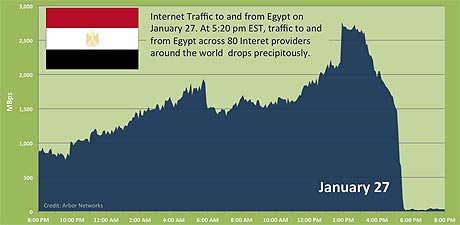 Spreading the Revolution
Other nations from the Middle East and north Africa are following the steps of Tunisia and Egypt. Change is on the way as we speak, and the word is spreading fast, due to the amazing power of the internet.

And we cannot forget that it all started in Tunisia…
It would be literally impossible to compile every infographic and visual resource on this subject. We hope to see a lot more in the next weeks, and feel free to comment and share any other you find interesting.
And, governments of the world, beware: the internet has fulfilled its role of major social and political transformation agent.