iNoobs: 5 useful WordPress plugins to improve site usability
Categories
Articles
When it comes to creating a profitable business website, your primary focus should be on providing a great user experience. Rather then putting all your efforts in churning out quality content, you should look at ways to improve the reader's engagement.
By focusing on improving the site usability, you would be able to get the better rankings, lower bounce rate and higher conversion rate. And if you're running a business website, than it could be a valuable investment.
In this post I'm going to share 5 useful plugins that will improve the site usability and engagement.
1. WordPress SEO by Yoast

This is one of the essential and must have plugins for WordPress. WordPress SEO plugin helps to adapt better rankings through its powerful mechanism. I have been using the plugin for several years now and it works way better than any other SEO plugins out there. Today, most of the free and premium theme frameworks come with SEO features, but I would advise to ignore them and still use this plugin. You may change your WordPress theme in the future and might even end up losing some SEO data, whereas you can stick to this plugin without worrying about any changes or issues.
2. nRelate Related Content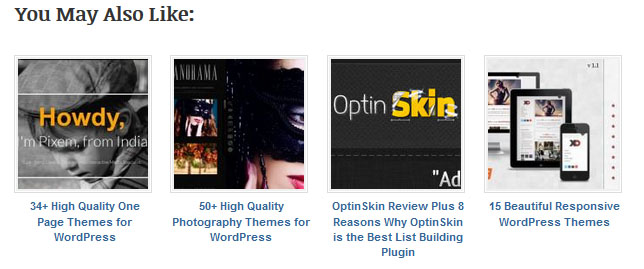 nRelate is a powerful plugin which comes with a ton of useful options. The plugin not only shows useful related content but also helps in improving the bounce rate. This is by far one of the most accurate related content plugins available in the WordPress Directory. nRelate is easy to use and once you activate it, their servers will immediately begin analyzing your website content and associating similar articles.
3. JetPack
We all know how powerful WordPress is, but there are ton of plugins available to enhance its functionality. One such plugin is JetPack, which supercharges your self-hosted WordPress site with the WordPress.com features. JetPack is a bundle of small plugins, here are some of the great features that come with it:
Notifications – Manage your site's activity with Notifications in your Toolbar and on WordPress.com.
Publicize – Automatically share your blog posts on Facebook, Twitter and Linkdin.
Stats – Provide detailed statistics in the WordPress Dashbaord.
JetPack Comments – A comment system with social media integration.
Subscriptions – Allow users to subscribe to your blog
Likes – Very similar to Facebook. Allow your visitors to like your content.
Post by Email – Publish new posts directly to your blog through your email account.
Carousel – Transfer the simple images into an full screen gallery. There's a separate plugin available for this in the directory.
Spelling and Grammar – Improve your blog posts with the "After the Deadline" service.
Omni Search – This is the latest feature to the list. Add a search bar in the top toolbar.
Contact Form – A complete contact form solution, much better than other search plugins available.
Tiled Galleries – Create elegant magazine-style mosaic layouts for your photos without using an external graphic editor.
WP.me shortlinks – Enable the wp.me shortlinks
Mobile Theme – Automatically optimize your site for mobile devices.
You can easily disable/ enable any of these features btw.
4. Simple URLs
This plugin is built by the same guys who created StudioPress (and the Genesis theme). The Simple URLs plugin allows you to create, manage and track all outbound links from your admin area. It uses custom post types and 301 redirect to track the links. Simple URLS is not only free but also comes with fantastic support.
5. Relevanssi – A Better Search
Relevanssi is a powerful solution to replace the standard WordPress search with a much better search system. Relevanssi is a free plugin and comes with a lot of configurable settings that allows users to highlight the search term & keep the logs of search results. Relevanssi also has a premium version which includes features like Multisite support, Export & import settings, Assign extra weight to new posts and many extra features.
Author bio: Devesh Sharma is the founder of WP Kube, a WordPress resource site which focuses on themes, plugins, tutorials, news and Modifications, and the co-founder of Creative Stag, a web design magazine for bloggers.